Your Source for Plantation Shutters in Corcoran
When you gaze at some of the most stylish homes in Corcoran, you can't help but be drawn to their windows. Since 1998, Sunburst Shutters Minneapolis has helped make those homes and their windows look their absolute best by offering the finest plantation shutters Corcoran has to offer.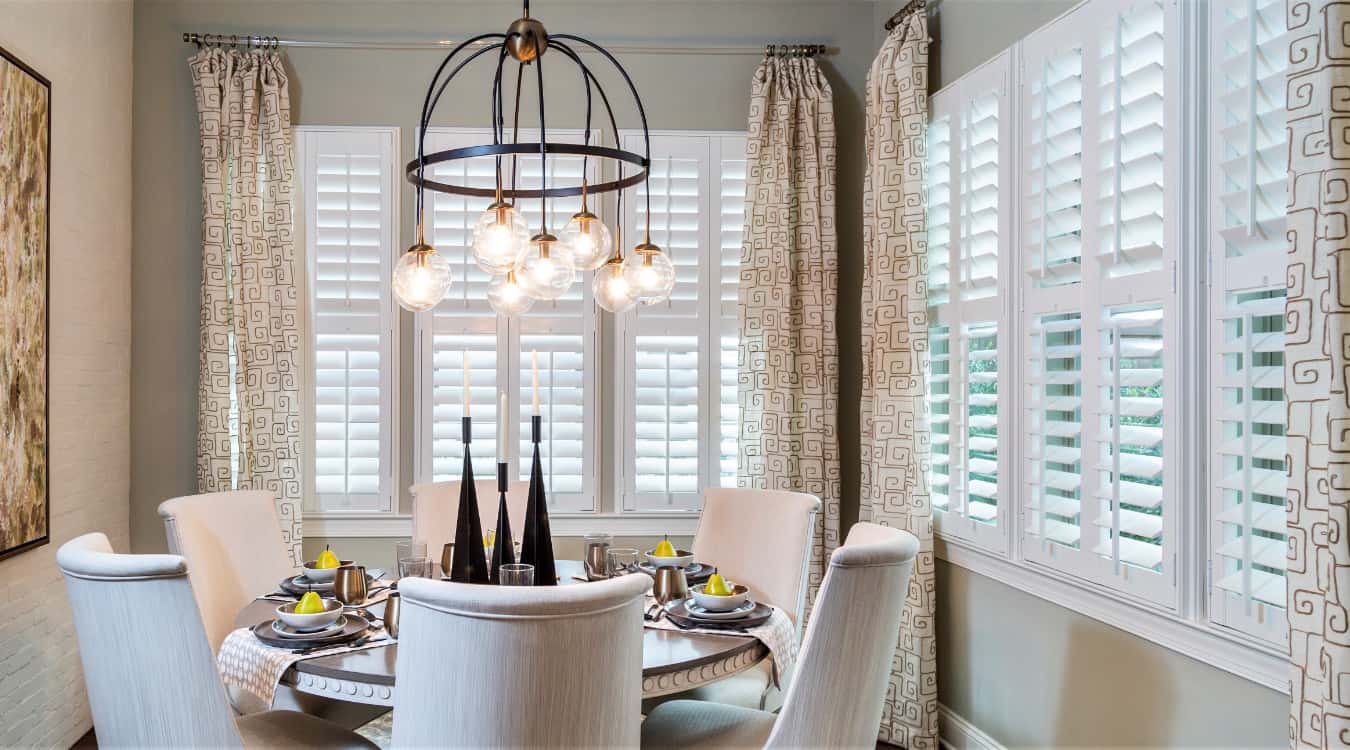 From our skilled craftsmanship and groundbreaking products to top-notch customer service, Sunburst is pleased to be Corcoran's best local shutter provider, serving several homes annually.
Why Corcoran Homes Need Interior Shutters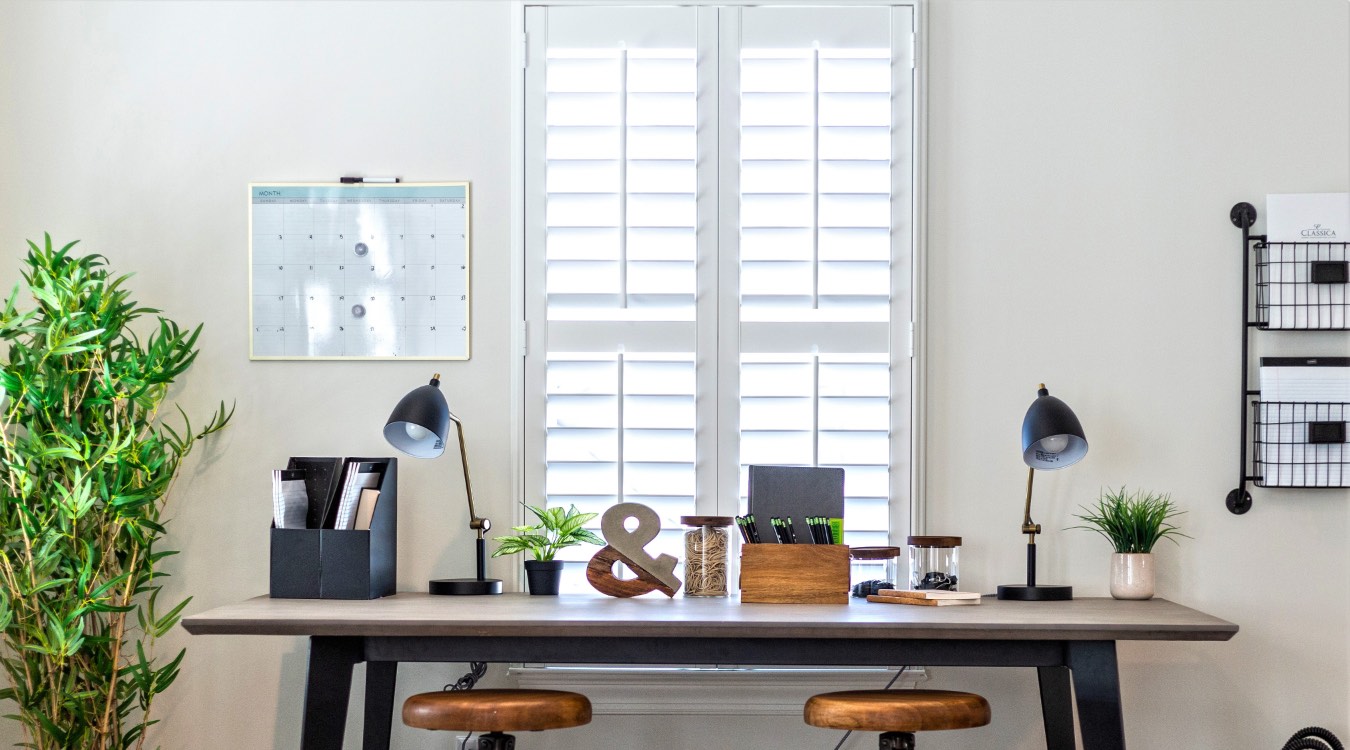 With so many homes in Corcoran installing interior shutters, there has to be a reason for it, right? In fact, there are many reasons to purchase interior shutters for your space. Here's why your neighbors are getting them:
Shutters are resilient. Shutters' big advantage over other window treatments is that they last, survive, and thrive. Where a simple set of blinds or drapes from a store may fray, distort or deteriorate in less than a few years, shutters stand firm over time. With expert construction made from hard-wearing material, shutters will remain a component of your place for the lifetime of your home.

Shutters are energy efficient. Sure, blinds or shades can block a little light, but how effective are they at regulating your interior heat levels? Unless you purchase additional weatherstripping, energy can still pass through your windows without trouble. Solid indoor shutters can mitigate that heat movement.

Shutters are gorgeous. No other window treatment comes close to the timelessness, style, flexibility, and wow-factor of interior shutters.
Polywood - The Corcoran Faux Wood Shutter of Choice
If you're shopping for a great faux wood shutter in Corcoran, you've found it in Polywood® plantation shutters. Polywood Shutters outclass other shutters with their beauty, resilience, and temperature control.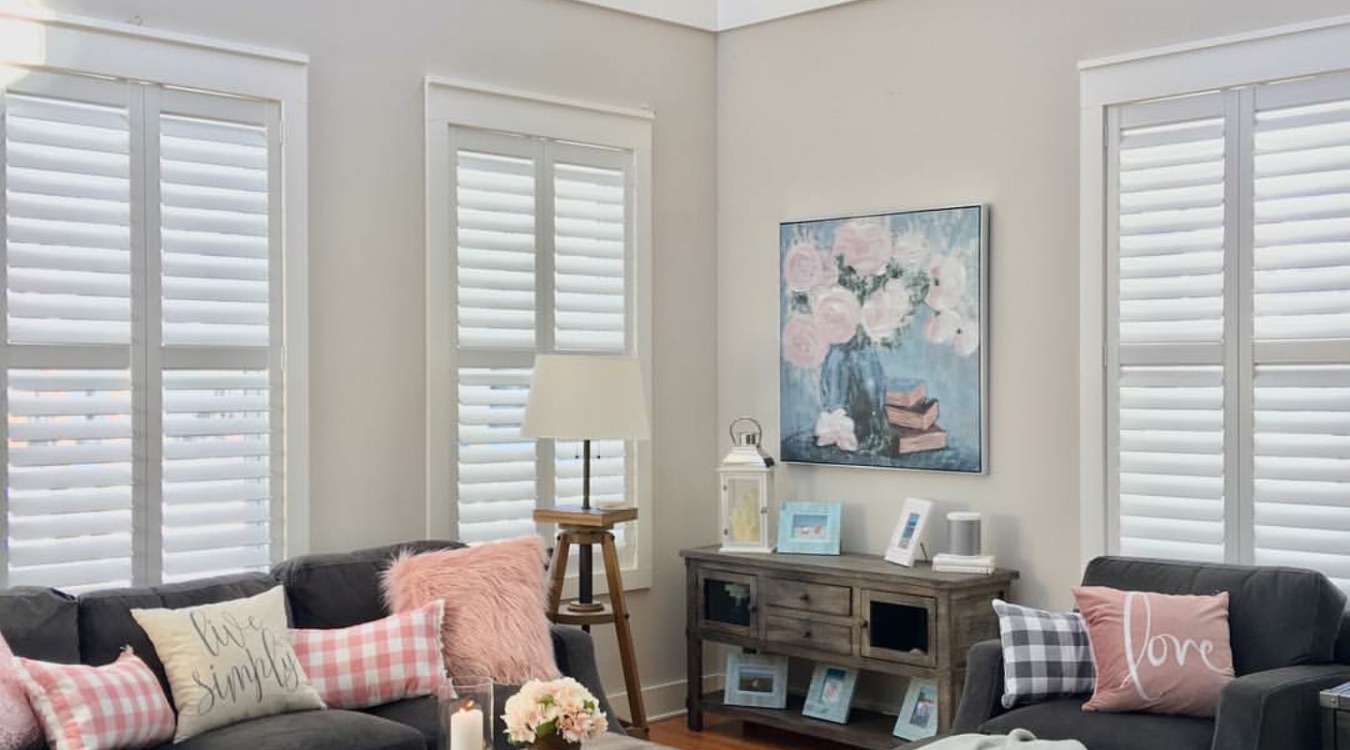 Their simple, elegant lines and precise fit to your window give you light control and great looks. As they're offered in numerous finishes and stains, they can accentuate any style of room. And despite how hard the sunlight beats down on them, they won't chip, warp, or lose color. In addition they're resistant to moisture and heat and are backed by one of the most comprehensive shutter warranties in Corcoran.
And in terms of energy efficiency, their patented weatherstripping system blocks out nearly half of all heat that comes through your window, lowering the cost of your energy bills. Polywood Shutters are totally American made, using green materials and processes. If you're interested in an easier shutter to fit in smaller budgets, consider our builder-grade Studio Shutters.
Beautiful Wood Shutters In Corcoran
Capture the beauty of natural wood shutters for your home with Sunburst's Ovation® Wood Shutters. Ovation Wood Shutters are a popular wood shutter in Corcoran because of their stunning, solid furniture-grade teak wood. Wood shutters offer a natural intrigue to the room with their grain, knots, and texture. And since Ovation Shutters come in more than 28 colors, you're guaranteed to procure the best one for your interior design.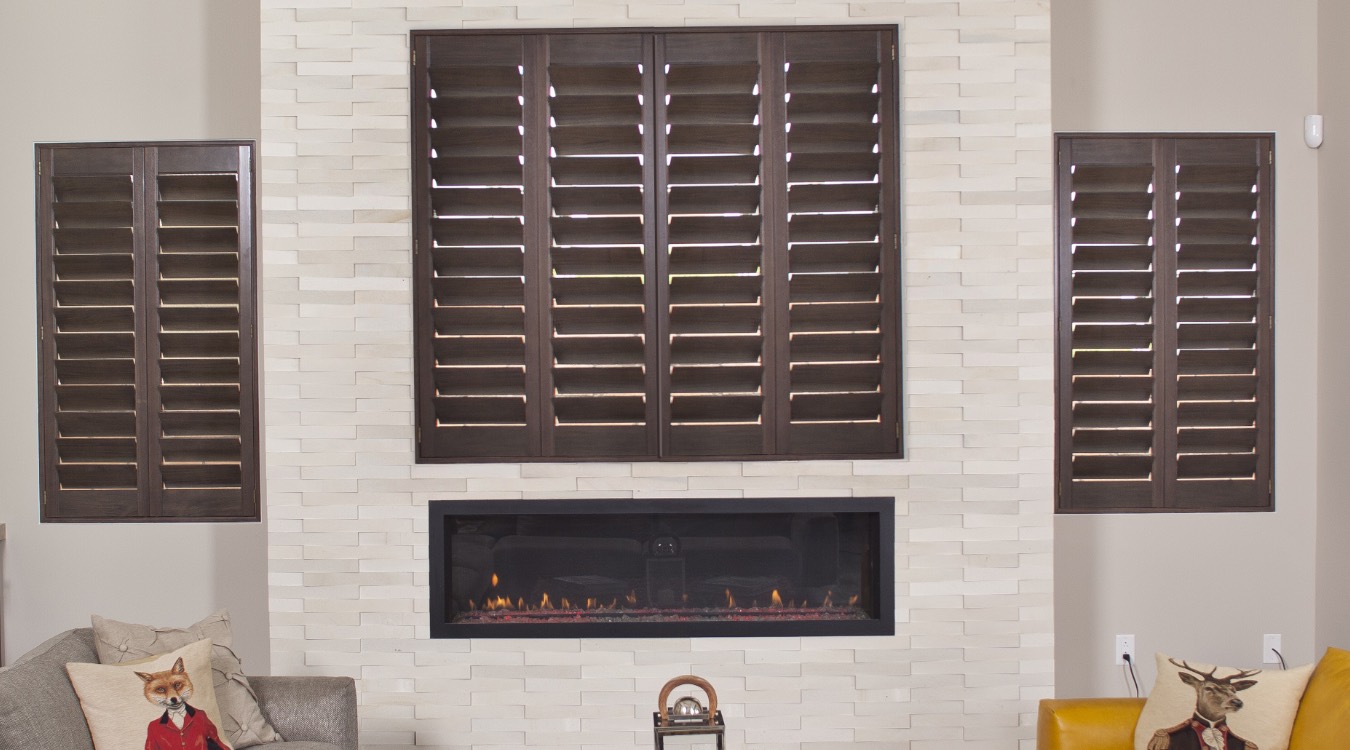 If you're trying to achieve an even more natural look, look at our reclaimed wood shutters available in Corcoran, Minnesota. Each shutter is constructed with reclaimed lumber from across the country and brings its own personal history. Whether the shutter's wood is from an old door, barn, or another house, it comes with its unique characteristics that create a unique work of art that lives in your home.
Sunburst Makes Custom Shutters for Corcoran
The Sunburst Shutters process is totally unique, and allows us to provide the highest quality custom shutters in Corcoran. Here's our process from start to end:
You call 952-856-8130 or complete our online form to plan a consultation in your home with a Sunburst shutter reps.

Your Sunburst Shutters rep comes out to your home to measure your windows for you, show you all your shutter and window treatment options, and suggest design tips.

Pick the shutters you want from our wide catalogue and put in your order.

A few days later, our install team comes back to your home to put in your new custom shutters while you relax and watch the magic happen.
And there it is. You can get American-made custom shutters in Corcoran without ever leaving your home. Since our experts are there to guide you every step of the way, you're guaranteed to get shutters that are an exact fit to your space.
Choose The Best For Your Corcoran Window Treatments
Your windows are an extension of your personal style, and your house. So work with the best local window covering company in Corcoran - Sunburst Shutters Minneapolis. Our stunning products, commitment to our customers, and our decades of expertise in the home design and window covering industry mean that you'll have the best shutter-buying experience and top-notch product in your home.
So call Sunburst Shutters Minneapolis today at 952-856-8130 to set up a free window design consultation in Corcoran or any of the surrounding towns. We're eager to answer any concerns you might have about window design.