In What Rooms Should You Consider A Woven Or Bamboo Shade In Minneapolis?
If woven and bamboo shades sparked your interest while shopping for window coverings, you likely saw their beauty immediately and visualized them in your Minneapolis house. They certainly look unlike traditional textile window shades. They work in a differing fashion, too. Fiber and bamboo shades might not satisfy all of your window covering requirements in every situation, but you will discover areas of your home where they are the perfect window treatment. Here's how to implement natural woven and bamboo shades in your Minneapolis house to fully enjoy these unique window coverings.
Use Woven Or Bamboo Shades In Minneapolis To Bring A Bit of Nature To Your Windows
Numerous current home decor trends emphasize implementing products to move a little bit of the outdoors in. When you've already decorated with wood furniture and houseplants, you could consider woven or bamboo shades in Minneapolis to add an additional natural aspect to your home. You'll find window shades in various compositions including rattan, jute, grasses, and bamboo. They all have their own unique appearance to blend with your home. Their earthy tones and fibrous textures are available in countless variants that bring elegance and warmth to your home.
Try Woven Shades To Get The Right Amounts Of Natural Light And Privacy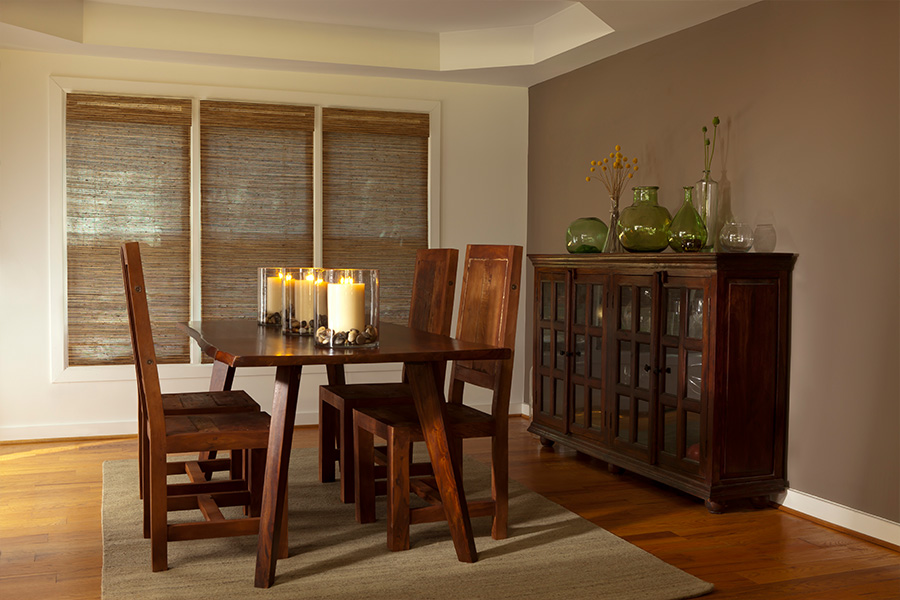 Window treatments are intended to assist you in achieving the amounts of sunlight and privacy you desire in your home. You'll find a multitude of alluring woods, and each shade lets more or less light to filter into your space, based on how tight the weave is. You could place shades with less compact weaving in a kitchen or sitting room for a touch of privacy without losing all that sunlight. Thicker shades increase your privacy and help control extreme sun in a den or family room where you would like natural light but not blinding sun rays. However, if you want absolute light control and privacy in specific places like bedrooms and baths,
louvered shutters
or room-darkening roller shades are the preferred choice.
Select Bamboo Shades If You Want Earth-Conscious Window Treatments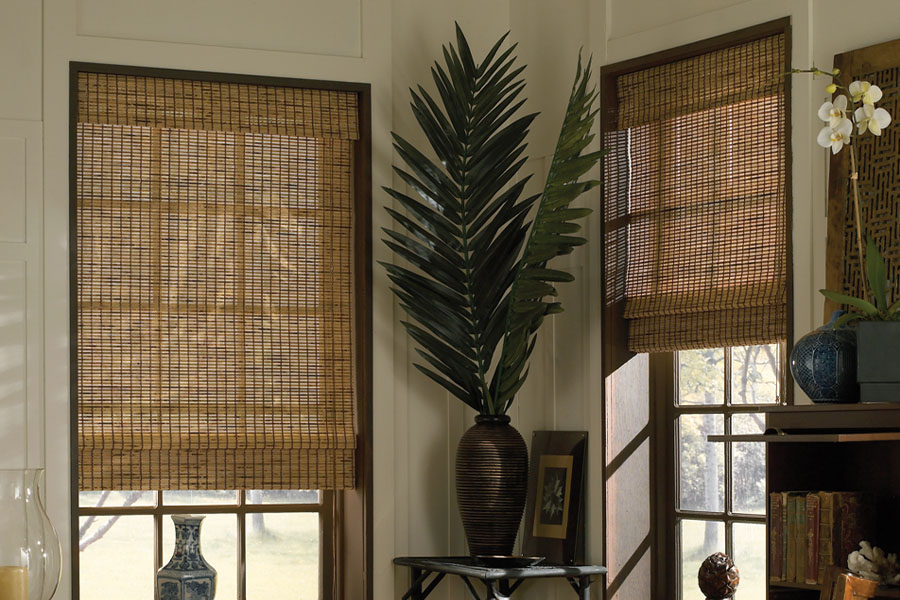 A steadily growing amount of people are interested in their influence on the world and want environmentally conscious options. If you count yourself in this group, use bamboo shades in your Minneapolis home. Bamboo is a renewable natural resource because of its ability to regrow rapidly. It also doesn't call for dangerous chemicals to process. Bamboo is both strong and flexible, so it produces damage-resistant window coverings that stand up to the test of time. If the time comes when you choose to go with something different, bamboo is biodegradable, dissimilar to synthetic window treatment materials.
Ask The Professionals At Sunburst Shutters Minneapolis About How To Employ Bamboo Shades In Your Minneapolis Home
Sunburst Shutters Minneapolis supplies the best in woven and bamboo shades for our Minneapolis customers. We'll take the time to find the window treatment that looks best in your interior and provide a precision installation for you. Get started by calling us today at 952-856-8130 or complete the following form to set up a free in-home consultation.