What Window Treatments To Choose For Your Minneapolis Custom-built Home
When you're building a custom home in Minneapolis, you want to get every detail right, down to the window treatments. There's a reason plantation shutters are such popular picks in window treatments for custom homes in Minneapolis. Their versatility and style blend in with any interior and allow you total authority over the sun's light. With this in mind you can easily create a pleasant space and accentuate the enticing features of your custom home.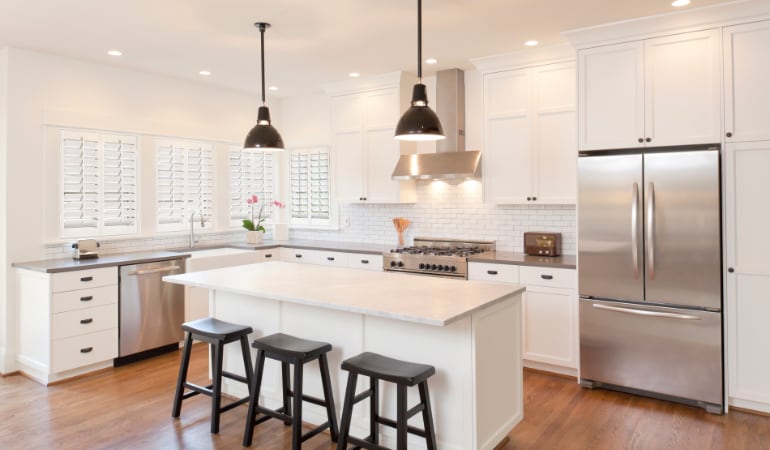 How Do Plantation Shutters Enhance a Custom Home?
If you are looking to to draw attention to your custom home, consider window treatments that other homeowners in Minneapolis install to enhance their homes. Plantation shutters synchronize seamlessly with all home designs. They stand out and catch the gaze of anyone who may be more familiar with out-of-style metal blinds and curtains. Their practical but sophisticated design needs nothing extra to look stunning and ensure a positive influence on family and friends.
Plantation shutters make the perfect finishing touch for a custom home. Their crisp lines and versatile color choices work well with any interior, so you can ask your builder to install them in any room without worrying about how they will look in your furnished home.
Fully customizable, this window treatment works for specialty windows and more standard sizes, so you can use them on every window and prevent the extra work of picking different window treatments for each room. You will appreciate having a job removed from your list during the home building process!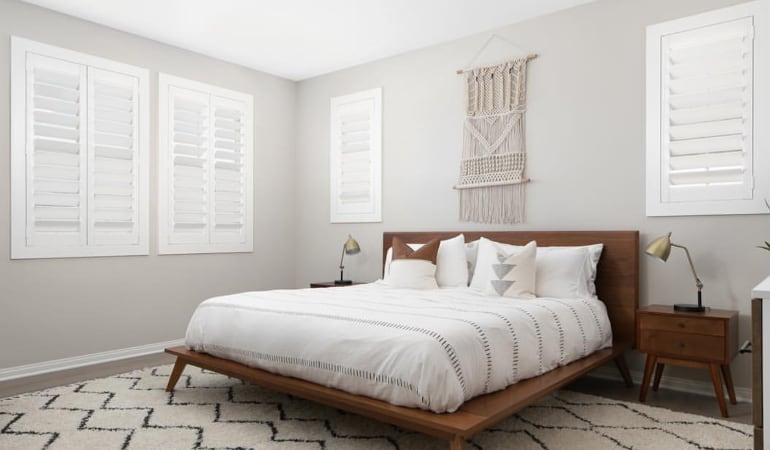 How Do Plantation Shutters Let Homeowners Control Light?
Your visitors will appreciate the appearance of a well-lit home. While you'll no doubt choose impressive light fixtures to illuminate your custom home, the sun's rays have special characteristics that give an area a larger appearance or alter its mood.
However, the sun's light is constantly changing. As the day goes on, the level of sunshine coming through your windows changes, and you have to alter your window coverings to filter the light accordingly. When searching for window treatments for custom homes in Minneapolis, residents often choose manufactured Polywood® and natural wood plantation shutters that allow them to control the levels of sunlight a space gets.
You can use the tilt wand to change the angle of the slats at times when the sun is in full force to give a room a softer glow and increase the opening to make things brighter when the sun has shifted to a new location. You can even open the shutter panels for a wealth of natural light to create an impression of being outdoors and shut them again for a more intimate feel.
Altering the slat angles also gives you the chance to redirect light. When moving the shutter louvers up or down, you can lighten even the darkest corners to make your space seem bigger. You can also shift glaring light away from people's eyes and reflective surfaces without lowering the louvers and eliminating the light altogether. With a gentle movement, you can direct the quantity and the direction of daylight that shines in any room for the comfort of your visitors.
Find The Best Window Treatments For Your Minneapolis Custom Home
Showcase your home in its best light with the endless appeal of plantation shutters by Sunburst Shutters. We feature time-tested window treatments that Minneapolis property owners love for their custom-built homes. Contact us at 952-856-8130 or submit the form on this page to get started with a free in-home consultation.