What Does Made In The USA Mean When it Comes to Plantation Shutters in Minneapolis?
When you're shopping for home improvement products in Minneapolis, such as window treatments, furniture, or shelving, you may often notice the label "Made In The USA" tossed around as a selling point. Though the label may seem like a common term, there are distinct requirements necessary in order to meet compliance to be characterized as such.
The FTC mandates that the term "Made in America" should only be used on merchandise that are produced inside the US borders from "all or virtually all" US-based materials. That label applies to food, things we wear, vehicles, and virtually all other items that are purchased both in the store and online, which includes "Made in the USA'' plantation shutters -- such as our popular Polywood® plantation shutters.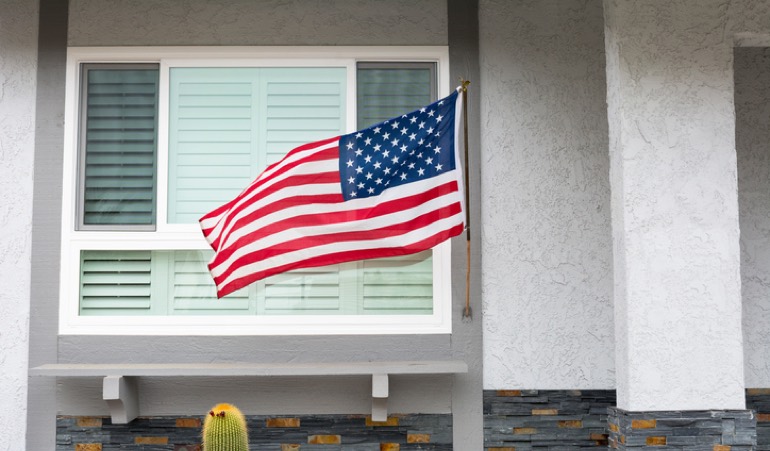 How Discount Plantation Shutters Are Produced
A popular way plantation shutter manufacturers reduce their budgets is to have some of their components assembled overseas and/or the whole shutter itself built offshore. Non-USA made shutters are not always easily recognized because not all corporations list their country of origin.
A lot of plantation shutter companies claim they are "Made in the USA", but actually, they only put the product together in the USA—and this does not meet the Federal Trade Commission's "Made in the USA" guidelines. This can be tricky to interpret since many companies do not provide where they buy their goods. Just remember, when a manufacturer gets their parts from outside of the US and assemble them in the USA, they should not be placing the "Made in the USA" term anywhere.
Benefits Of Buying Items Made In The USA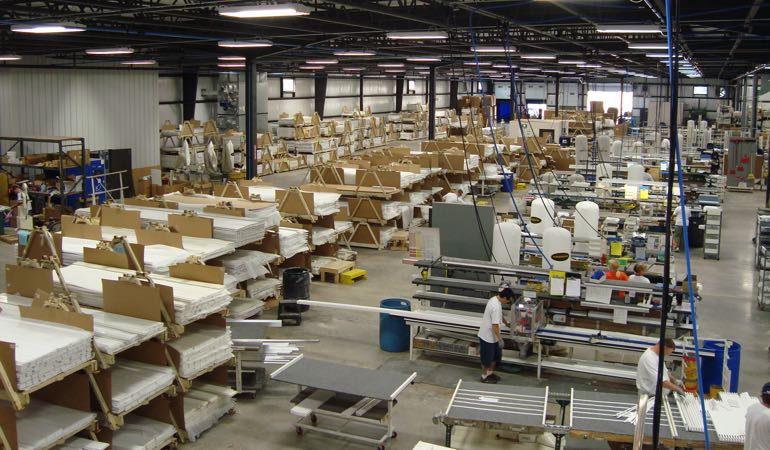 The sole perk of purchasing "Made In The USA" merchandise is that you encourage American commerce. But there are other concrete perks, too. Custom-built merchandise in Minneapolis which are "Made in the USA" are known for having faster delivery times, superior overall quality, and a greater amount of customization. For instance, when you purchase a Polywood® plantation shutter from Sunburst, it will be custom-made to match your distinct window measurements in about 3 - 5 weeks compared to 8 - 12+ weeks for shutters manufactured outside of the US!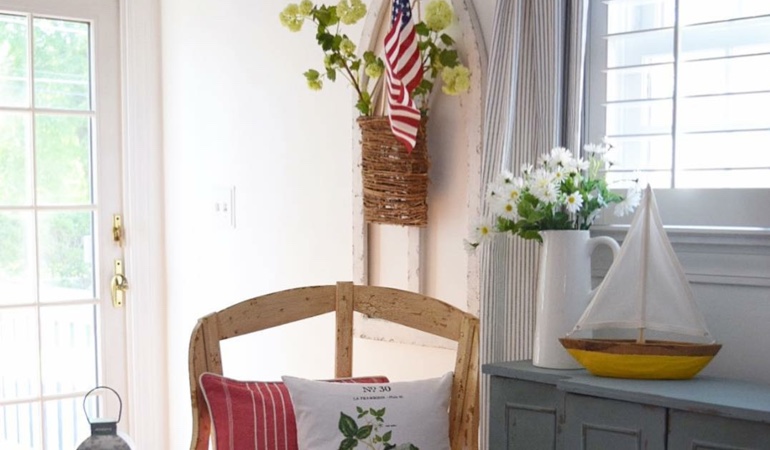 Sunburst Plantation Shutters Are Honestly Made In The USA Window Treatments
Sunburst Shutters Minneapolis is honored to point out that our Polywood® plantation shutters are 100% made in the USA. First, our shutter materials are sourced from a recyclable solid wood composite that is extruded in Virginia. Then, they are manufactured to your window's dimension in our factory in Wisconsin. The Sunburst facility uses state-of-the-art equipment to professionally custom-make your window treatments with one of the fastest turn-around times in the market!
The last process, the assembly of frames, is completed inside the warehouse at our Minneapolis retail location. Sunburst has no parts, pieces, extrusions, paint, or assembly work done overseas. We know that our commitment to American manufacturing is seen in the quality of the product -- and something you will not find with other shutter producers! We'll even give you a lifetime warranty on craftsmanship, paint, finish, and installation to back it up.
Polywood is engineered to be an extremely enduring faux wood composite. Sunburst plantation shutters resist spliting, chips, and warping. They are simple to care for and will last a lifetime. To back up the American craftsmanship of Sunburst shutters, we offer a true lifetime warranty on the shutters, the finish, and the installation.
Find Out More About Sunburst's 100% Made In The USA Plantation Shutters
If you want to find out more about our "Made In The USA" Polywood plantation shutters, or some of our other American made products, arrange an in-home or virtual design consultation. We'll show you the benefits our faux-wood shutters in Minneapolis can offer and we'll measure your windows for a custom-fit. All you have to do is call 952-856-8130 or complete the form below.