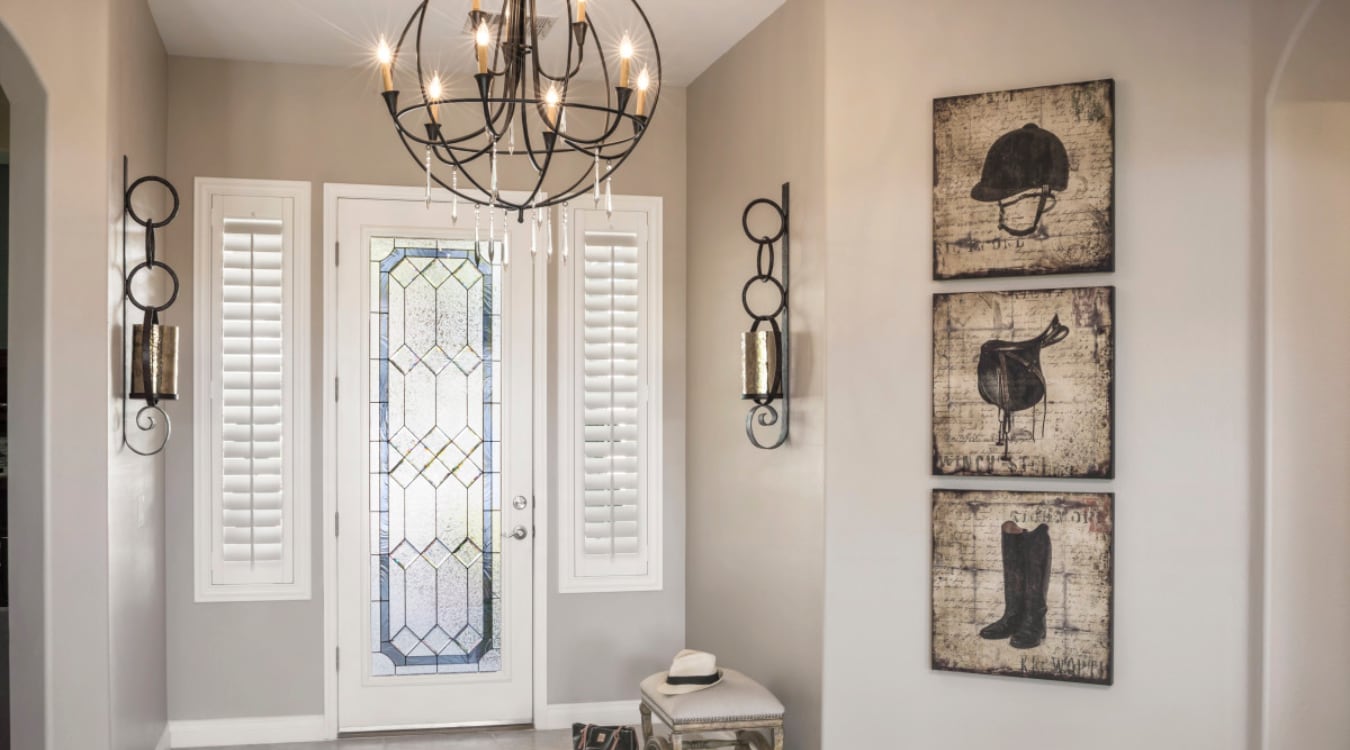 What Are The Favorite Front Door Window Treatments For Minneapolis?
When covering a window on a front door, you won't want something that sways when you open the door or hides specialty shaped windows like blinds and shades do. You require something that covers your front entryway windows to manage privacy and light and reveals their form. That leaves multipurpose plantation shutters as your ideal option for front door window treatments in Minneapolis. They suit all windows to provide the coverage and elegance you want in your entrance.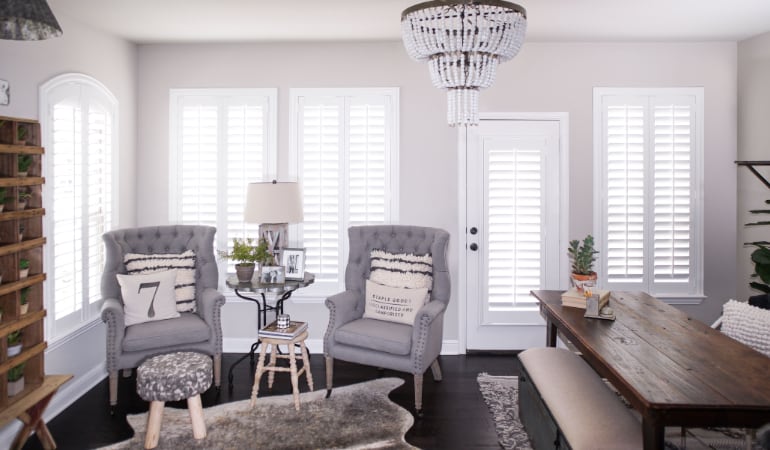 Interior Shutters Provide Total Coverage For Front Door Windows
You'll often find blinds and shades on a front door, but they aren't the most preferred front door window treatments for Minneapolis homeowners who want to manage privacy and illumination in their entryways. They swing at the slightest movement, giving a view into the inside of your home even after the door closes.
If you don't like your window coverings flapping against your door, plantation shutters are the most preferred option. They attach to the window frame and each panel stays put. They won't knock into the knob or get pull strings trapped in the door.
And then you can slant the louvers to bring in natural light and privacy. Shut them to guard your home from prying neighbors and UV rays or open them for partial light. If you desire unfiltered light, you can pull open the shutter panel and let it come in. When somebody pushes your doorbell, tilt open your shutter louvers to glance out and see who is there.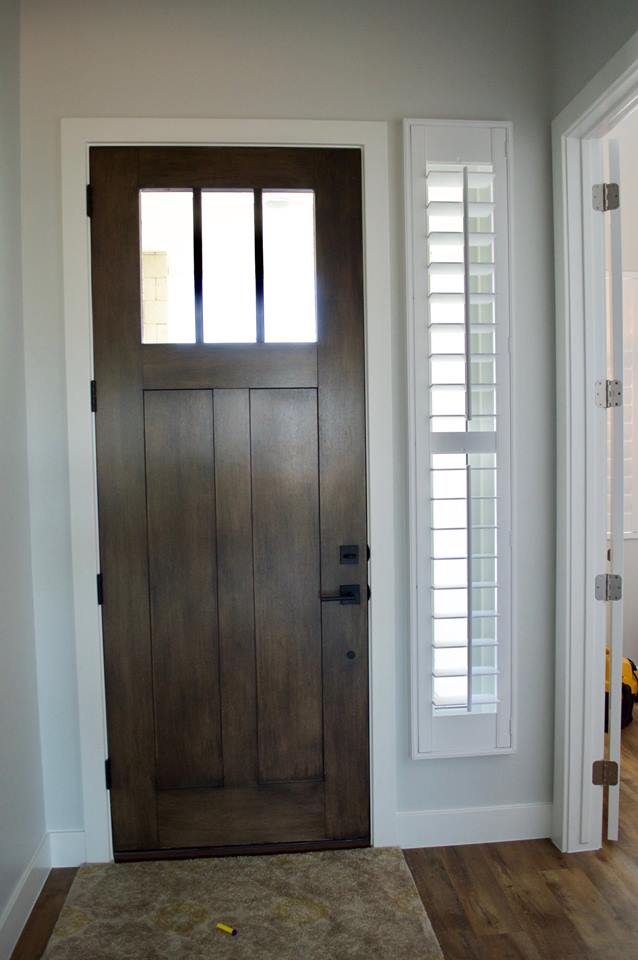 Plantation Shutters Provide Awkward Sidelight Windows With A Custom Appearance
Sidelights are the thin windows alongside of a door. They give your doorways increased natural light and a view of the outside. They also allow people to peek directly into your Minneapolis house or they blind you when the sun is too intense if you don't have a way to block them.
Being so slim, sidelights look best with custom-made plantation shutters. The defined lines of the shutters suit thin sidelights that are otherwise overcome by blind strings or fussy curtains. Their louvers give your entryway an attractive structural feature and texture. You can pick from three separate sizes of louvers and several neutral colors to get the look you want. Choose from crisp white Polywood® shutters or the vivid hues of premium wood Ovation® shutters to seamlessly match or coordinate with the trim on your front door.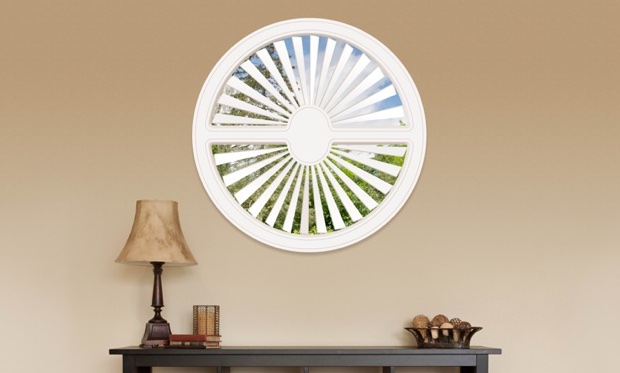 Interior Shutters Fit Charming Circle And Eyebrow Windows
"Eyebrow" windows are slim arched windows at the top of doors. You might also see circular windows above doors or on them. Both shapes offer a lot of character to the facade of your Minneapolis house and its entrance but can be a pain if they face a direction that allows in lots of sunlight.
You can cover these windows with a shade or blinds, but you'll give up their beautiful shapes. Instead, check out plantation shutters. Interior shutters can be custom-made to fit any window shape--even tricky curved ones. You can still use them, too. Like square windows simply utilize the tilt rod to adjust the louvers to divert or shut out sunlight in your entrance.
For Minneapolis Front Door Window Treatments, Pick Sunburst Shutters Minneapolis
Sunburst Shutters Minneapolis has window covers for every window in your Minneapolis house. Whether you're looking to cover a difficult entryway window or are thinking of another window treatment idea, our experts will help you select the ideal treatments for you. Just call us at 952-856-8130 or fill out the form below to set up your no-cost in-home consultation.