The Best Window Treatments For A Home Library In Minneapolis
The window treatments in your home library in Minneapolis might be deemed an afterthought, but they really do provide quite a bit to help you fashion the most suitable area for relaxing with a good book. The right treatments give you the ability to manage light, privacy, and even the room's temperature! In the event your home library window coverings fall short of those standards, we recommend Polywood® plantation shutters. Here's why it makes sense to change.
Switch From A Bright And Sunny Or A Dim And Cozy Home Library With Faux-wood Plantation Shutters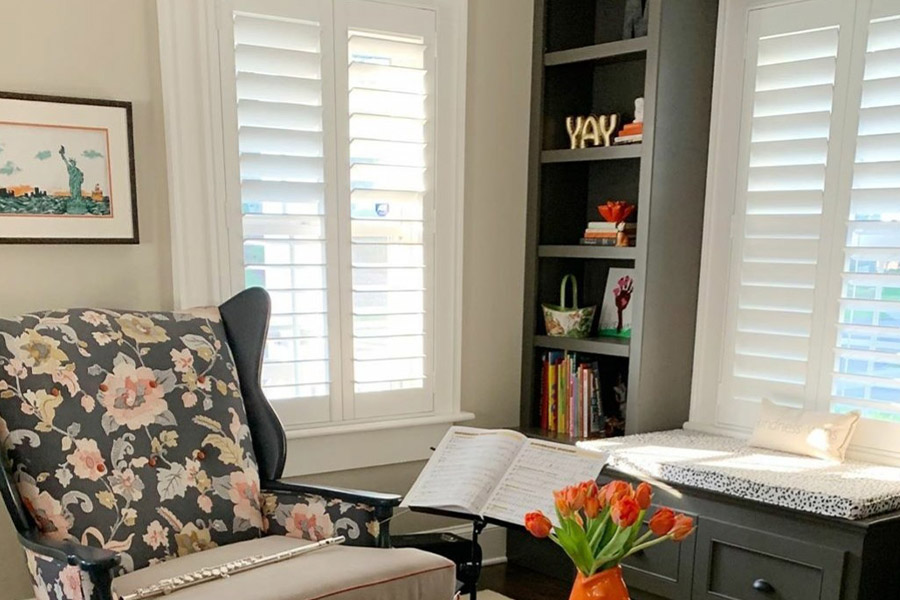 Every home library needs enough sunlight for enjoying a book or magazine. However, there may be times when too much light hurts your eyes. And how about when you want a moody atmosphere for perusing a a tense thriller? The top window treatments for home libraries in Minneapolis let you easily switch between bright natural light and lower light levels.
Louvered shutters are a breeze to manipulate. You can pull open the panels for total sunshine when your lamps aren't enough for reading or if you want to lower your utility costs. If the sun is too much, close the panels but tilt open the horizontal slats for the amount of light you want. You might even shift the adjustable slats to deflect excessive sun rays away from your or e-reader and get just the right level of brightness to avoid eye discomfort. And if you desire a cozy, dim home library, the non-transparent shutter elements close securely to block nearly all exterior light.
Reduce Exterior Disturbances When You Read With Polywood Shutters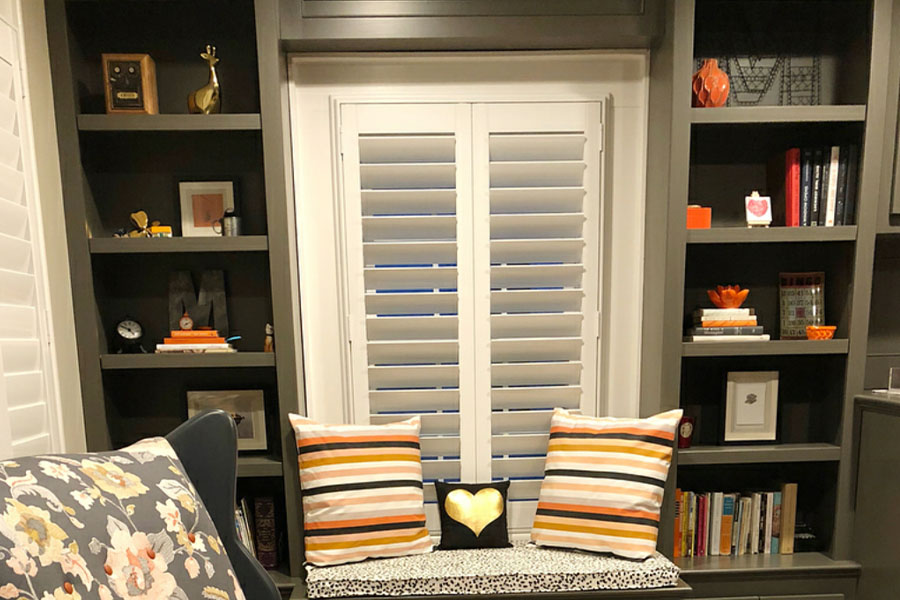 When the time comes to relax with that new mystery you've been itching to read, the last thing you want is any commotion or distraction from the exterior of your home. Composite interior shutters can curb these intrusions when you are looking for complete peace and quiet. All you have to do is close the shutter panels and slats if you don't want to catch sight of people or Minneapolis vehicles in your field of vision as you try to enjoy your book. Your closed shutters will prevent everyone from seeing you in your secluded space too. And different from an abundance of other products, you are able to move your shutter louvers to welcome in some light to see by while blocking sightlines from outside your home.
Expertly crafted faux-wood shutters also do a stellar job of suppressing outdoor commotions when you compare them to window shades and blinds. Did your neighbor start a lawnmower the moment you were getting to the big reveal in your novel? Close your shutters for some solitude when reading.
Prevent Unwanted Drafts With Polywood's Superior Insulation Properties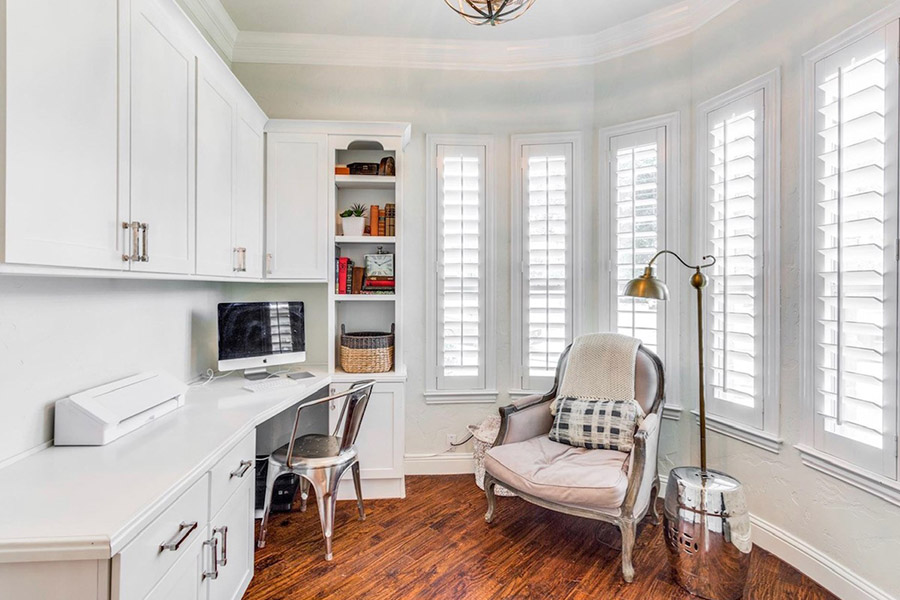 In addition to giving you control over sun and noise, your distinctive faux-wood shutters keep out drafts that might chill you while you repose in your favorite recliner.
Polywood shutters provide greater energy efficiency
than any other window treatment. Both cool breezes and hot sun beams aren't able to get through their faux wood. And their exceptional construction stops exterior air from sliding past borders. Polywood shutters can block close to 30 degrees of temperature transfer from your room's windows to shield those first editions from sunlight and drafting while maintaining your comfort.
Sunburst Shutters Minneapolis Offers The Top Window Treatments For Your Home Library In Minneapolis
Design the ideal reading environment with Polywood shutters from Sunburst. We bring shutter samples to your location to give you an idea of how they will transform your space. We then craft your products to the exact dimensions of your window openings. Start today by calling 952-856-8130 or complete the following form to schedule your free on-site conference.