Ideal Awning Window Treatments In Minneapolis
Awning windows in Minneapolis can prove hard to enclose while still experiencing their virtues. They use a hinge at the top and glide open from below as you turn a crank. You frequently find them higher up the walls than other windows and in humid rooms like master baths and kitchens where you want more ventilation. And they're generally wider than they are tall.
Versatile Polywood® plantation shutters are perfectly equipped to the difficulties faced by awning window treatments in Minneapolis. They swing open and shut effortlessly, fit the different sizes of awning windows, and resist water damage. Here are all the reasons why Polywood shutters are your first choice in awning window treatments.
Polywood Shutters Are The Perfect Complement To Awning Windows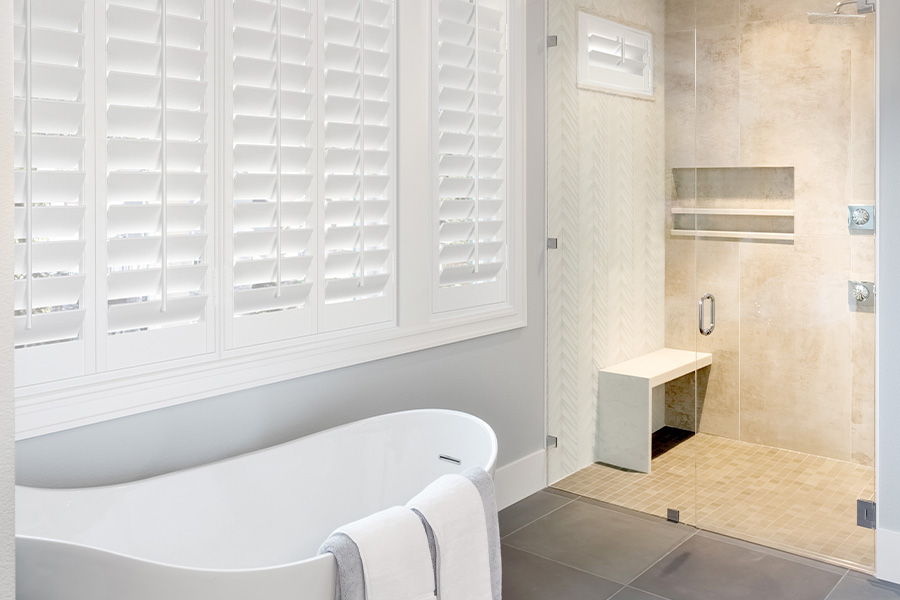 Awning windows are designed to provide lots of light and airflow, so you wouldn't install window treatments that minimize those capabilities. Polywood shutters are perfect as they offer multiple ways to adjust the sun's rays, ventilation, and privacy. You can swing open their louvered panels away from the glass in the event you want full sunshine or a nice breeze from your awning windows or tilt open their slats for a little illumination. If your awning windows are higher up your walls, exterior light could infiltrate at an unpleasant angle. Slats are able to help redirect light if it causes glare on a reflective surface or bothers your eyes.
When your awning windows are located near the ceiling, shutters are still a cinch to operate. You'll never have to reach the upper portion of the window to shut them like you would with other window coverings. Simply open or close the panels and louvers using the tilt rod from any place you can. Shutters don't have cords that will get stuck and wrap around your cranking assembly either!
Polywood Shutters Fit Unique Awning Windows For Superior Insulation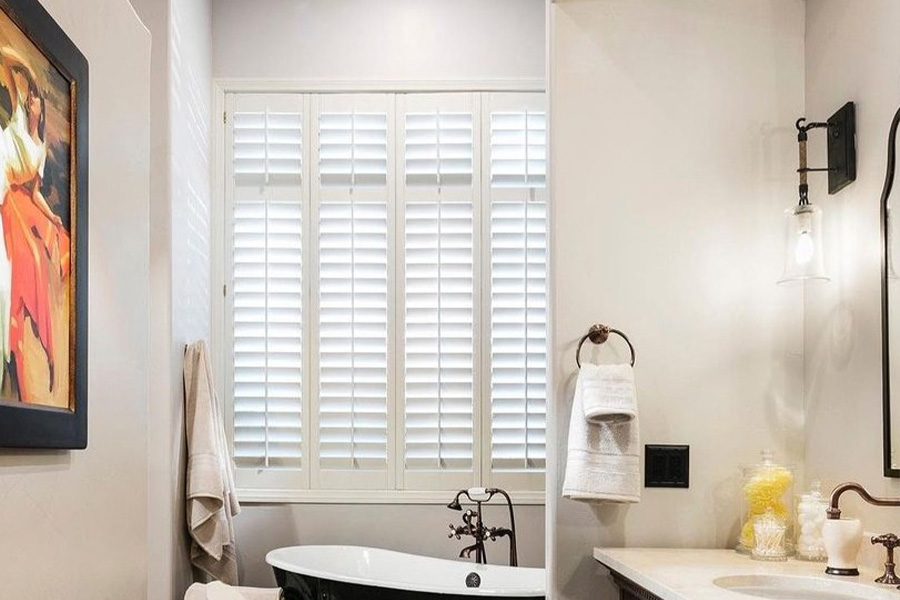 Due to the fact that awning windows are typically greater in width than height, you probably won't locate ready-made products that accommodate them properly. You should choose
customized interior shutters
instead. The framework is built around your window's specific dimensions to be certain you enjoy a flawless fit. This precision workmanship is more appealing and prevents openings for light or breezes to slip through. The installation may also be customized around your awning window cranking mechanism, so you can easily access it.
Polywood shutters include the added benefit of patented weatherstripping that brings another level of insulation when you secure them. This insulating system helps keep the area at your preferred temperature and lowers your utility bills.
Polywood Shutters Are Resilient Against Damp Conditions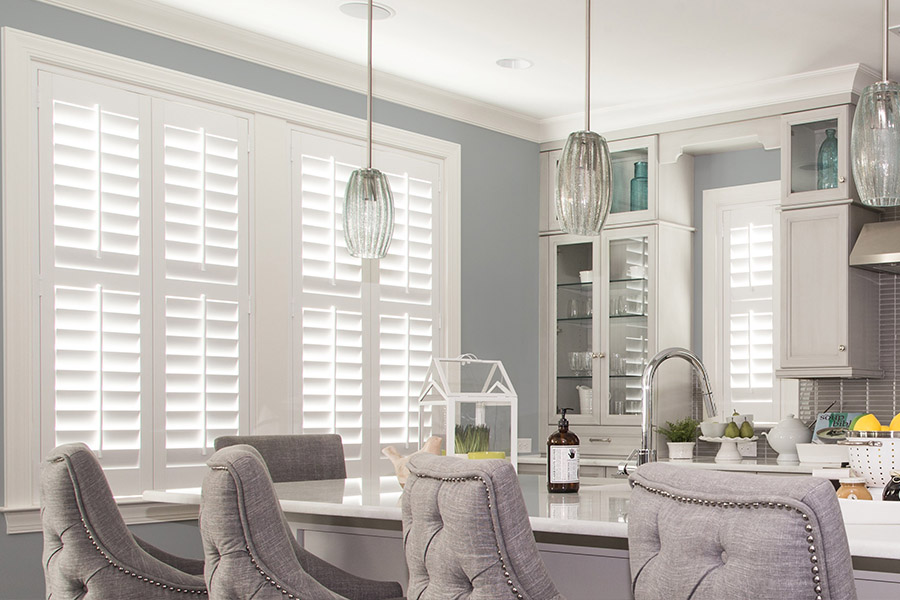 You'll often notice Minneapolis awning windows in kitchens or bathrooms for additional ventilation. Unfortunately, the constant humidity and warmth in these areas may wreck fabric and wood window treatments. This isn't a problem with Polywood shutters! The composite material and tough outer coating doesn't split, warp, or discolor from the tough conditions. You can confidently install them on awning windows in close proximity to the shower or above the kitchen faucet, and they'll remain immaculate for decades.
Sturdy Polywood shutters are simple to clean, as well, even in the event your awning windows are a challenge to access. In lieu of removing them to wash like curtains or trying to reach them with a vacuum attachment like shades, just remove dirt and dust with an protractible duster. In the event your kitchen or bathroom shutters get grimy, all they need is a quick clean with a damp rag.
Sunburst Shutters Minneapolis Supplies The Right Awning Window Treatments For Minneapolis Homes
Let Sunburst Shutters Minneapolis help you find awning window treatments perfect for your home from our impressive collection of options. We take samples to your home so you are able to catch a glimpse of how remarkable our distinctive materials look in your space. Contact us at 952-856-8130 or submit the following form to schedule your free in-home visit.