Midwest Weather Is Unpredictable Make Sure Your Window Treatments Are Ready
Here in Minnesota and throughout the Midwest we experience those things called seasons. That means that unlike other parts of the country, our region can get the worst of both summer and winter, from triple-digit temperatures and humidity to freezing cold. That's why it's important to have dependable window treatments in your Minneapolis home that will put in work all year long.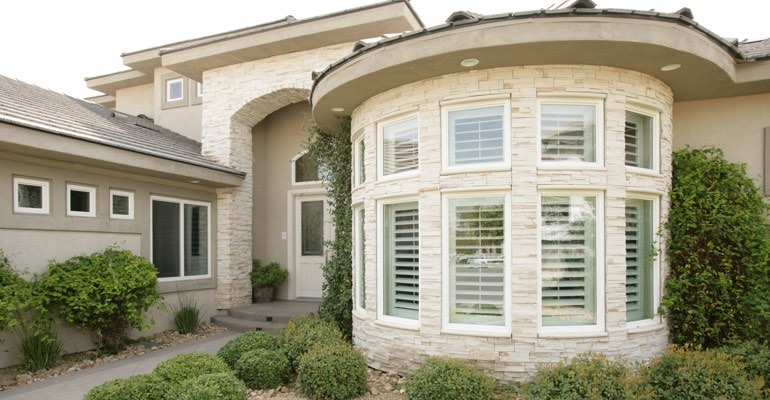 These are Sunburst's picks for window treatments that will weather the Midwest climate.
Window Treatments To Keep The Midwest Cold Out
When winter comes to Minnesota, you know what we're in for: dangerous roads, red faces, and freezing temperatures. And for those homeowners who skimp out on insulating, your house could be just as cold as it is outside. Instead of buying that cheap-looking and hard to install plastic window wrap or sticking draft blockers in each crevice, get a window treatment that look great while insulating your home.
No window treatment is more effective at keeping the cold out than Polywood® plantation shutters. With their solid extruded material and custom weatherstripping, they can help you reduce drafts and energy loss through your windows better than any other window treatment when they're closed.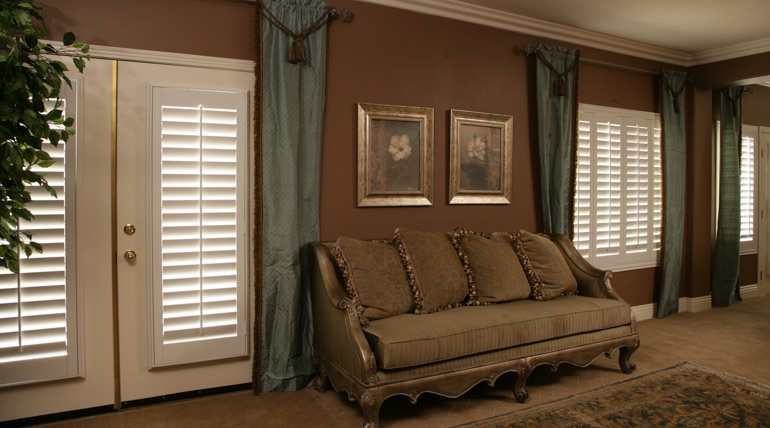 To help block airflow and keep the warm air in your home where it belongs, install insulated drapes. Thick draperies make your space look even cozier, perfect for winter and the holiday season.
Window Treatments To Stay Cool in the Hot Midwest Summer
Almost nothing feels worse than a humid, sticky Minnesota summer day. If you're like many homeowners in Minneapolis, you'll have the air conditioning, the dehumidifier, and fans all going during the day. But you can make your home more livable – and reduce your utility bills by minimizing your HVAC's workload – with better-insulating window treatments.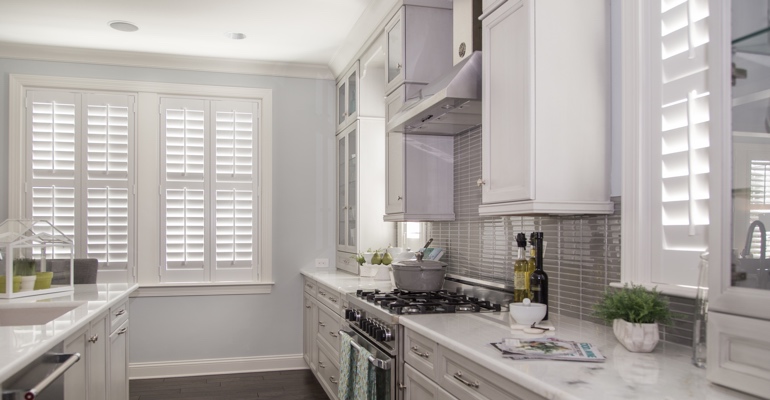 Again, shutters are your best friend, as they're able to block nearly half of the energy loss through your windows. What's more, Polywood shutters are completely moisture-proof, which is almost a necessity if your area gets a lot of humidity and you want to avoid musty odors.
Aside from shutters, these are some other window treatments that can help you beat the heat:
Window film - Blocking 99% of UV light and up to 79% of all solar energy, window film can double up with any other window treatment to keep your home even more insulated.

Cellular shades - While less effective than shutters, cellular shades are designed to block heat, helping keep your Minneapolis home cooler than premium blinds or shades would.

Barn Door Shutters - Though a less common window treatment, barn door shutters offer effective protection from solar heat, while also adding a unique and rustic aesthetic to your home.
What Window Treatments Best Match Midwest Style?
Homes in Minneapolis and across the Midwest may not have a titular look, but many of them have some common themes. Many homes are inspired by Craftsman designs, making Craftsman Shutters a natural fit. And you can't go wrong with high quality shades, especially if you can match the look of your interior or get them in a neutral tone. Midwest homes are more about substance than style, so stay away from anything too showy, or you might muddy up your style.
Find Your Midwest Shutter Pros for Help
To get more tips on how to best outfit your Midwestern home, call Sunburst Shutters Minneapolis today at 952-856-8130 to set up a no strings attached in-home window style consultation. We'll help you elevate your home fashion so it's better than "Midwestern Nice."