Your Top Choice In Window Treatments For Palladian Windows In Minneapolis
Stylish Palladian windows add a special touch to any Minneapolis home. These substantial windows featuring an arched window in the middle flanked by two rectangular windows of a reduced size offer a wealth of sunshine and a great view. However, you might be wondering how do you shield these stunning windows for darkness and privacy without concealing their design?
Louvered shutters are the best window treatments for Palladian windows in Minneapolis. That's because shutters are hand-crafted to fit the specific dimensions of your specialty windows. They keep the shape, provide excellent command over light levels, and accentuate the amazing allure of your Palladian windows.
Interior Shutters Match The Exact Dimensions Of Your Palladian Window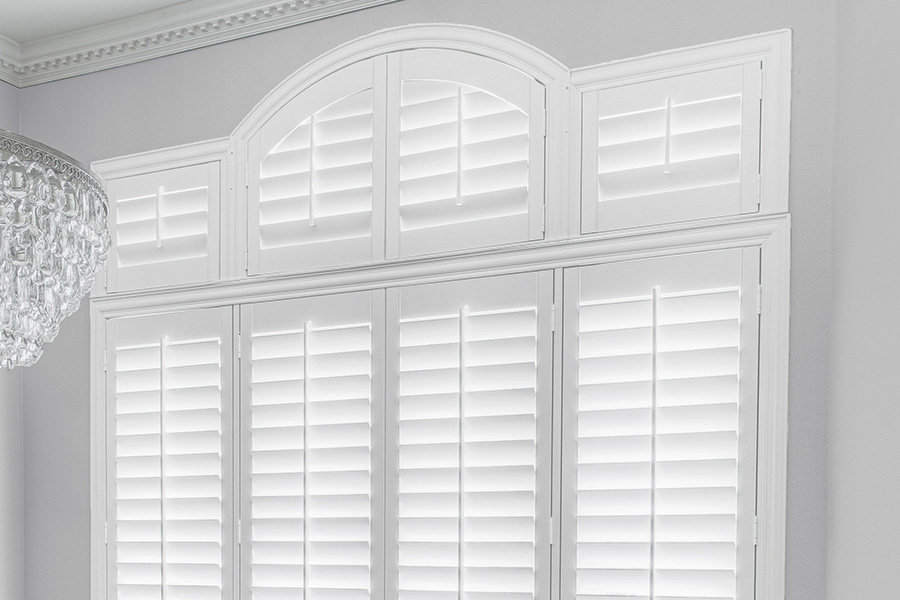 When you have such a lovely window as a Palladian window, you would never try to conceal its shape. While curtains and window shades provide a bit of light and privacy control, these rectangular installations will either obscure your arched center window or leave the arch unprotected and allow light to enter.
Customized interior shutters solve this problem. Both hardwood and synthetic shutters are made to fit your window's exact dimensions. A solid enclosure is built around the border of the window, and panels of slats are made to fit in the frame. If you have a window with an arch like a Palladian window, you may elect to have the two panels reach the arch's top and feature the same convex border as the outer framework, or you can have the arch handled by itself and use a sunburst shutter. Whatever you choose, the slats stay operational so you maintain great control over the levels of privacy and light.
Plantation Shutters Let You Manage Natural Light And Privacy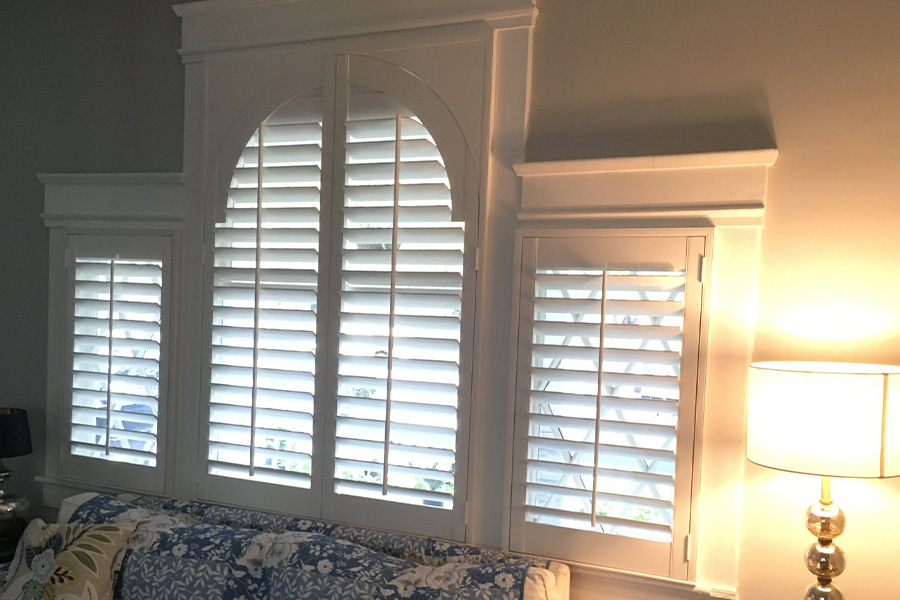 With such a precise fit, louvered shutters give you complete command over the amount of sunshine and privacy you experience through your Palladium windows. Properly installed plantation shutters will avoid openings between your window opening and the shutter's framework, and when you close the louvers, you block sun glare and enjoy enhanced privacy. This superior craftsmanship means that your shutters are a great choice for conserving energy.
Composite shutters,
specifically, provide another layer of protection with their innovative insulation system.
Naturally, sometimes you desire to look through your Palladian window and encompass your home with natural light. If you want to brighten the mood, adjust the louvers until you succeed in getting the view or illumination you want. You can manipulate the louvers to divert the sun's glare off of reflective surfaces or away from your eyes as well.
Plantation Shutters Accentuate The Appeal Of Your Palladian Window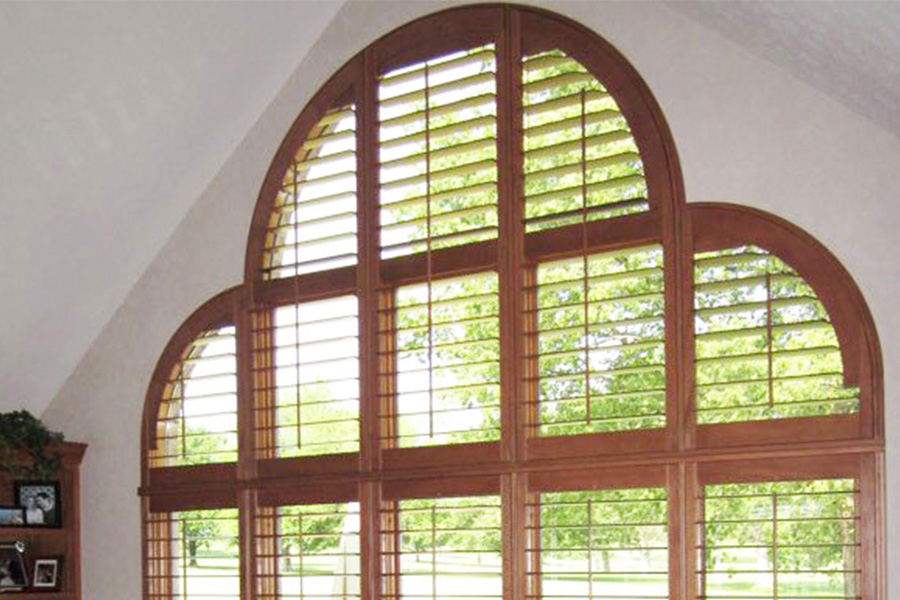 A glamorous window requires equally enticing window treatments. Interior shutters are a fantastic option as window treatments on Palladian windows in Minneapolis. They add breathtaking architectural detail and texture to any space and are a definite upgrade over traditional drapes. You can even create the exact appearance you desire with custom options like material, color, and frame style. Go trendy and minimalist with white composite shutters and a sleek frame or classic with
natural wood Ovation shutters
with a rich wood stain and decorative frame. When you have a range of possibilities, it's easy to customize louvered shutters that blend perfectly with your home's architectural features.
Speak With The Specialists At Sunburst About Window Treatments For Palladian Windows In Minneapolis
The staff at Sunburst Shutters Minneapolis goes the extra mile to assist you in finding the perfect window treatment for every window in your house. We guide you through our comprehensive assortment of deluxe window fashions and precisely install your products so they look their very best. Get started with a no-charge in-home consultation by placing a call to 952-856-8130 or by completing the form below.