How to Escape Common Mistakes When Buying Window Treatments in Minneapolis
Wherever in Minneapolis you reside, window coverings are an essential item in your house. A good window treatment, like a faux wood plantation shutter, effectively blocks outside light, adds to the ambiance, and ideally increases energy-efficiency. Notwithstanding, a poor choice can look awful, act impractical, and have to be replaced in a few years.
Before picking which treatment will help your utility bills, catch the eyes of passersby, and last for decades, take a look at how to prevent common mistakes when buying window treatments in Minneapolis.
Forget About Those Cheap Aluminum Blinds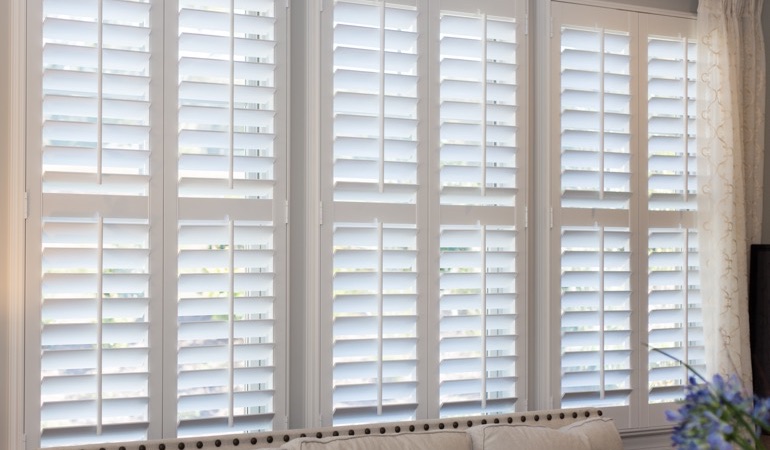 Ask anyone and you'll find that aluminum blinds just won't last. Many aluminum blinds have problems withstanding daily activity. Slats can tear, cords can rip, and it becomes a chore making sure they don't open up uneven. After a year or two, you waste more time on another set of cheap aluminum blinds.
Consider an alternate treatment that works better -- especially if you have dogs, cats, or children. If you're set on blinds, wooden or faux wood blinds are more durable in Minneapolis than aluminum. If you need even more staying power, look to Polywood® plantation shutters and their custom-made craftsmanship.
Standard Isn't Always Standard
What can surprise many homeowners in Minneapolis is that a window treatment size fails to fit all homes. You might have circle, oval, or octagon windows or have windows that don't fit a basic dimension. For older homes in Minneapolis, time may have made windows that are no longer square. These times, a rack window treatment won't fit snugly, and you'll get gapping around the sides.
Avoid trying to cram a pre-made treatment into your windows and instead get your shutters, shades, and blinds custom-made. With a professional, like Sunburst Shutters Minneapolis, who'll measure all your windows in a online or in-home consultation, you eliminate the problem of guesstimating which treatment length is best. With a pre-measurement, your shutter, blind, or shade fits without gaps and will work as intended.
Pick Window Coverings That Support Longevity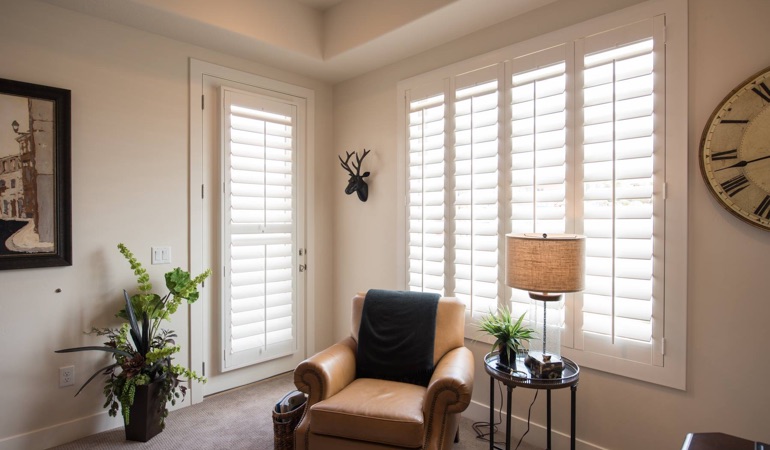 The last thing you want to do after you've installed a suitable window treatment is to do it all again the next year. On average, real wood blinds hold up better than aluminum blinds. Cellular shades,
roller shades
, and woven shades are durable in the right conditions.
Real wood plantation shutters are more durable
than window shades and blinds, and Polywood plantation shutters are best when it comes to durability and come with a lifetime warranty.
Polywood plantation shutters also conform to almost all decors, so when your design changes, your plantation shutters can continue to be the same. When you need to replace a window treatment over and over again, you are apt to rehash the same common mistakes when buying window treatments in Minneapolis.
Have A Window Treatment Expert In Minneapolis Install Your Window Treatments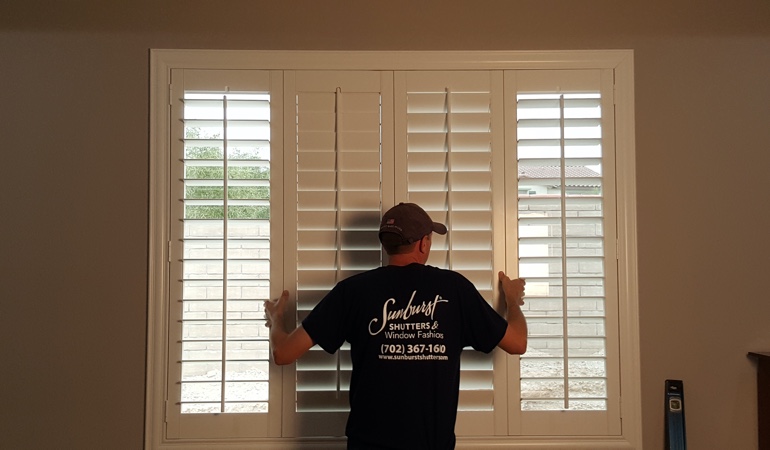 Don't think you have to do it yourself when buying a window covering and measuring your own window frame. It's best to use someone who does this all the time to help you through the process. Through an in-home or online consultation, you should see a plethora of shades, shutters, and blinds to see which one fits your windows and decor. Then, we'll construct your selection to fit your window perfectly and professionally install it for you.
Sunburst Shutters Minneapolis Will Save You From The Common Mistakes Of Buying Window Treatments In Minneapolis
Call Sunburst Shutters Minneapolis for a free in-home or virtual consultation today and our team of design professionals will help you choose the right product for your home. Call 952-856-8130 or complete the form below. We'll bring our samples to you and help you escape the common mistakes of buying window treatments In Minneapolis.