How To Choose The Most Sturdy Shutter In Minneapolis
One Sunburst Shutters store in Texas was recently reached by a previous customer. The client had their house wiped out by a tornado earlier this year, but their Sunburst Polywood® plantation shutters held out.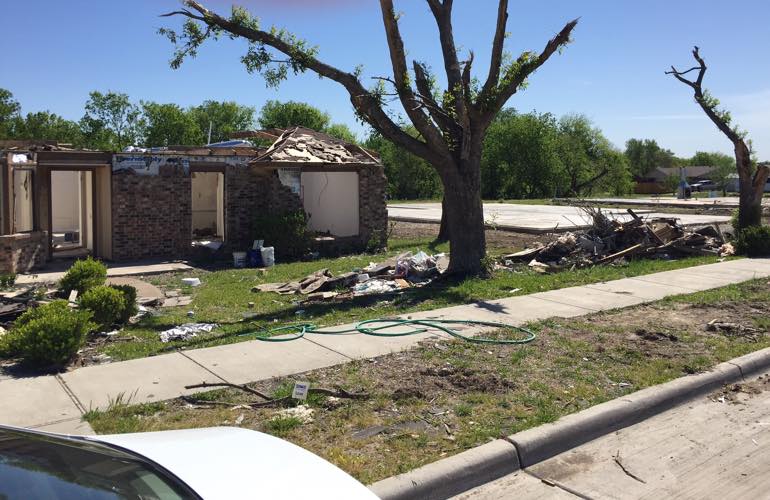 The client's home required a complete rebuild due to damage, but there were just a couple of louvers broken on one shutter panel on one area of their house. No other shutter was even dinged! The clients are in the process of rebuilding their house, and soon, the Sunburst store in Texas will reinstall the original shutters in their reconstructed home.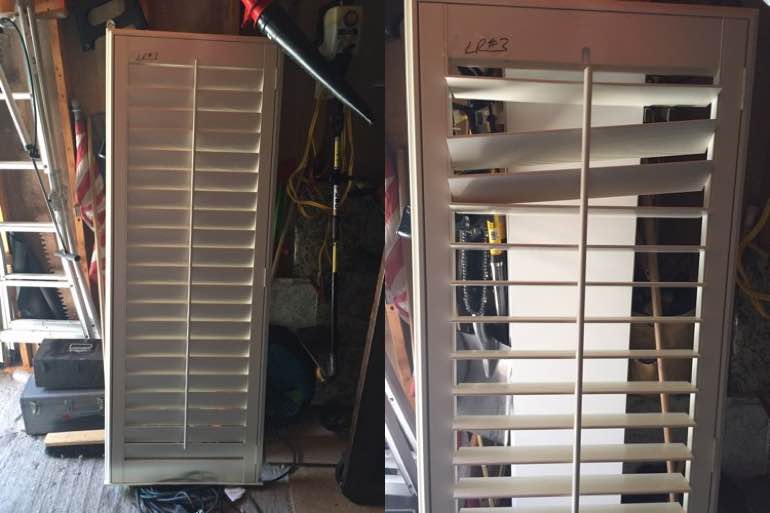 Hopefully, your shutters won't have to withstand a twister. But there are a few things to make sure of when looking for shutters in Minneapolis that are durable and will beautify your home for years to come.
*Disclaimer: Sunburst Shutters doesn't guarantee that their our products will withstand a tornado or other natural disasters, but this is a good example of the durability of Sunburst's Polywood shutters. Read our lifetime warranty.
Sturdy Material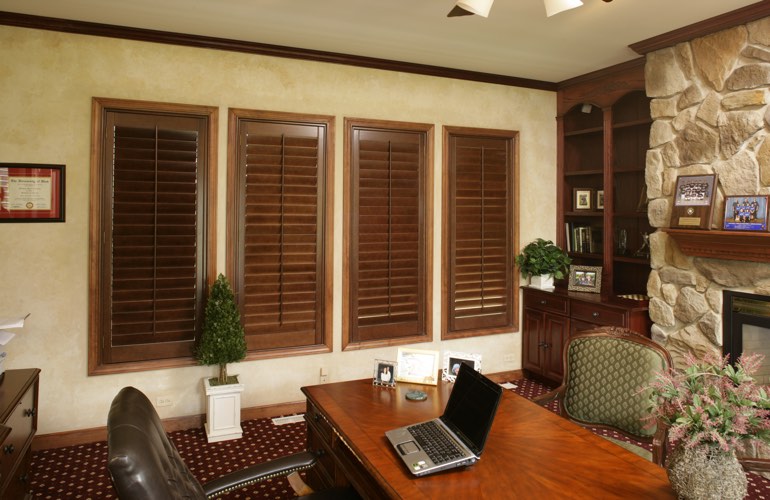 The most important thing to be on the lookout for when shopping for a long-lasting window treatment is that it's made from an extremely resilient material. For wood shutters, look for ones constructed from hardwood that is known for being sturdy, straight, and lightweight. Both high-grade teak and basswood (the woods used in our Ovation® shutters) meet this criteria.
When looking into faux wood shutters, look for shutters constructed from a solid polymer like our Polywood® shutters. Polywood shutters are sturdier than composite shutters, which have an interior wrapped with a PVC-like compound which is more susceptible to cosmetic defects. The material Polywood shutters are composed of is also resistant to fire, moisture, and termites.

Top-Notch Construction
How a shutter is constructed plays a large part in its sturdiness over time. Polywood shutters use tension control pins that let them keep the perfect amount of "give". They also have stainless steel staples covered in epoxy which are nearly impossible to take out. Polywood's core is solid, and its joints are reinforced and glued , resulting in spectacular sturdiness. Our Ovation shutters are the only five star wood shutter in the world and are made with two varieties of joints: dowel joints and mortise and tenon joints, which allows for extra stability. We're proud to be the sole company that makes shutters built to survive the most extreme conditions.

Sunburst Shutters also takes special consideration in the measuring, manufacturing, and installation processes to give you elegant custom shutters that match your windows perfectly.


Color That Keeps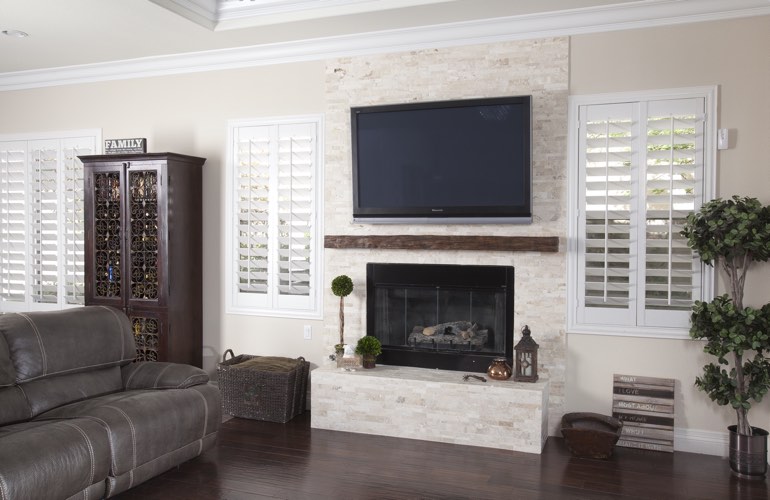 It's normal to want shutters that will be just as beautiful 20 years after installation. A good number of composite shutters may discolor or fade over the years. Sunburst's Polywood shutters won't ever suffer from discoloration, due to a protective coating that inhibits ultraviolet rays that causes fading. All of our shutters are a breeze to keep clean by easily wiping with a cloth.


Lifetime Warranty
When choosing shutters or other window treatments, the product's warranty is another important factor. When choosing a high-quality shutter, you need a warranty to guarantee your investment. Our Polywood shutters come with a lifetime warranty against any problems in materials, workmanship, paint finish, or installation. Sunburst's Ovation shutters include a warranty which protects you from any manufacturer imperfections.


Find Out More About Our Resilient Plantation Shutters
Need to know more about our Polywood and Ovation plantation shutters in Minneapolis?
Call us
at
952-856-8130
or fill out the form below to get ready for a design consultation that's completely free and done in the comfort of your own home!