Are There Different Types Of Cordless Window Treatment Options In Minneapolis?
Cordless shades or shutters are getting more popular for good reasons. They look sleek without those unsightly strings hanging down and they're a breeze to open and close. These window coverings are safer for residences with small children because you don't have cords for your youngsters to get tangled up in. You have just one important decision, which cordless window treatment option in Minneapolis do you want? Roller shades, motorized shades, and Polywood® shutters all give you the benefits of cordless window treatments.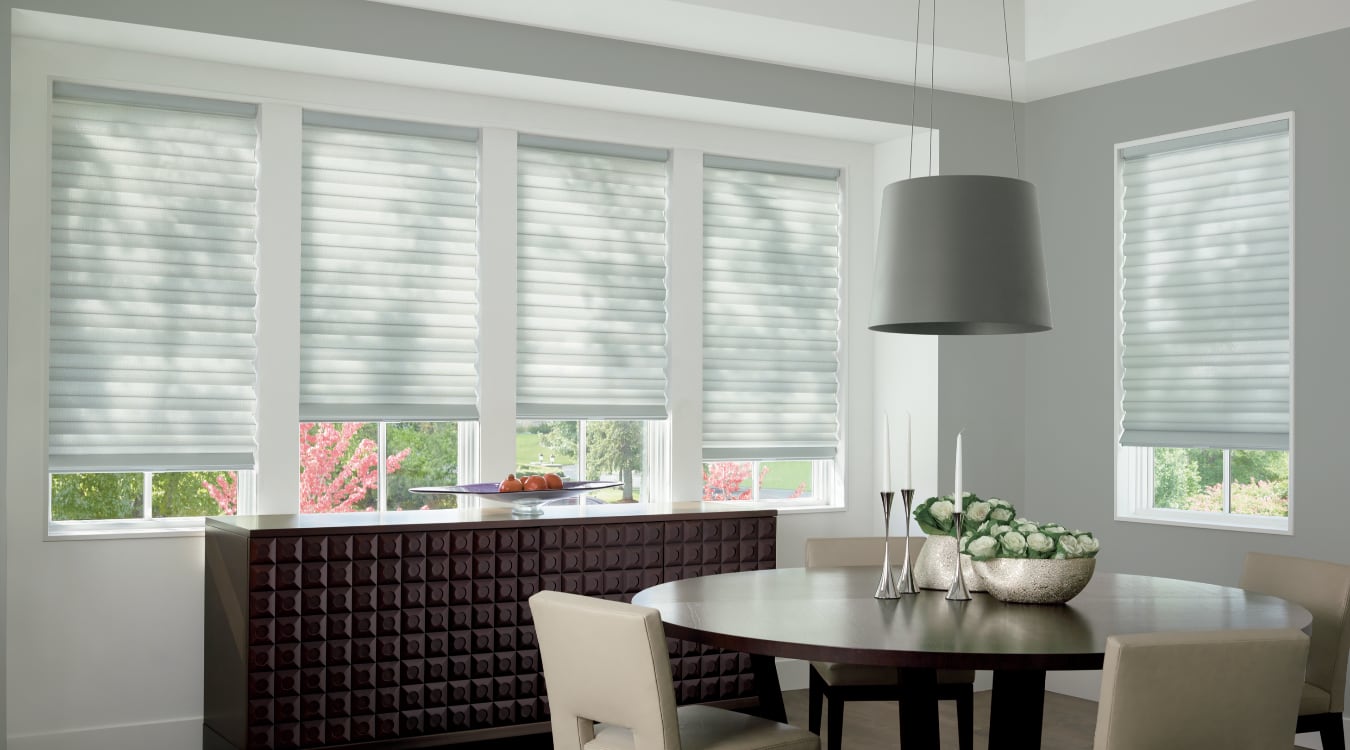 Cordless Roller Shades Have The Same Benefits But Without the Inconvenience of Strings
Roller shades are common in Minneapolis homes since you can purchase them in a plethora of colors, materials, and varying degrees of opaqueness to create the eye-catching appearance you desire.Commonly, you operate roller shades with a cord or chain to raise or lower them. However, that string will take away from the clean appearance of your shades, become twisted, or swing and slap against the window in a breeze.
Cordless roller shades provide the same advantages without the inconvenience of pull strings. Instead, they function with a pull bar at the bottom of the shade that you hold to raise or lower. This puts a stop to tangling and swaying and gives the shade the streamlined look you want from this product. Instead of a messy string, you will instead see the unique style of your lovely roller shades.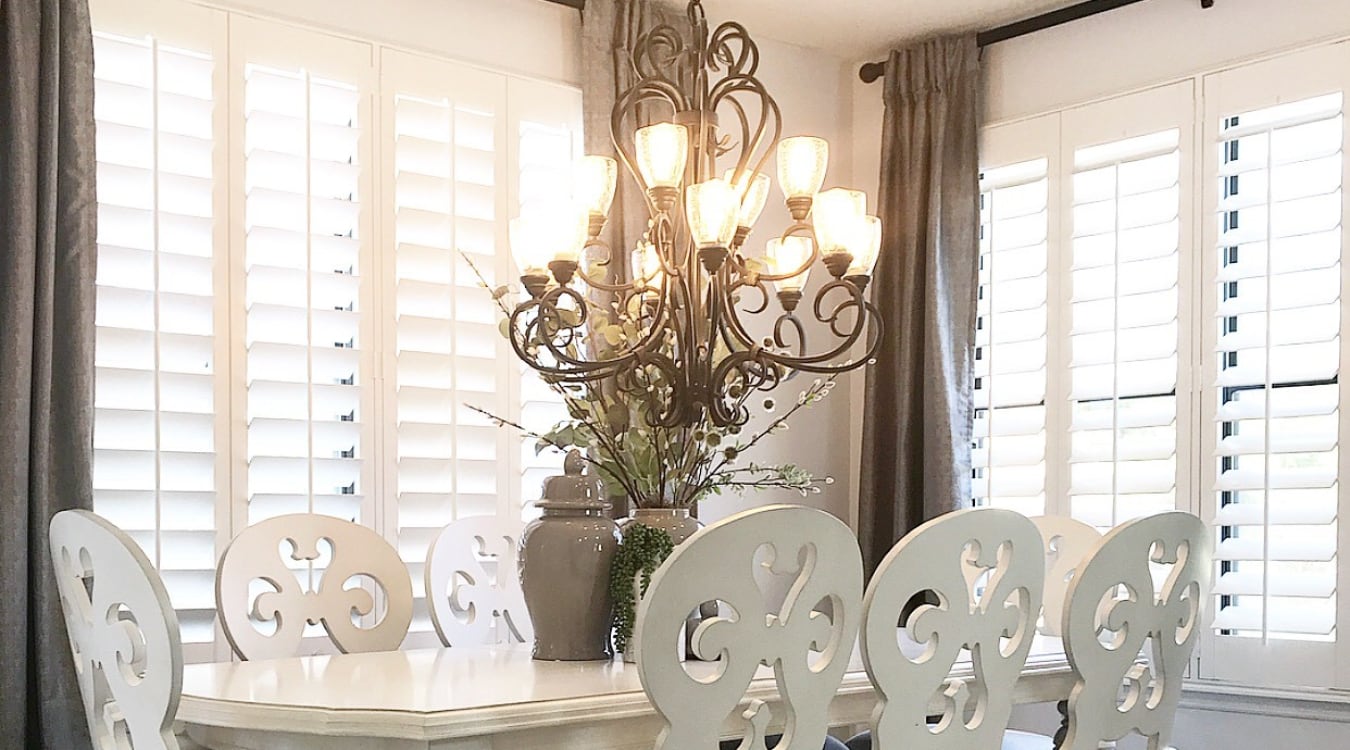 Polywood® Shutters Provide A Sturdy Substitute To Corded Shades And Blinds
One solution for going cordless is to banish your blinds and shades completely and turn to plantation shutters as an alternative. These solid coverings work very differently from other window coverings. Interior shutters are fabricated with wood panels or a faux wood composite that attach within the window opening and open outward on hinges If you decide to let all the light in. You also have the option to angle the slats within the panels to control where the light goes.
Some shutters include a tilt rod that is used to manage the louvers. For rodless shutters, you simply press or lift the planks to manipulate them. Both styles are well-liked cordless window treatment options in Minneapolis since they offer elegant profiles that accentuate the decor of every interior. Innovative Polywood® shutters are even more durable and long-lasting. You can confidently utilize them in a wet area like behind a kitchen sink or within sun-splashed windows, and they will hold up against the moisture and ultraviolet exposure.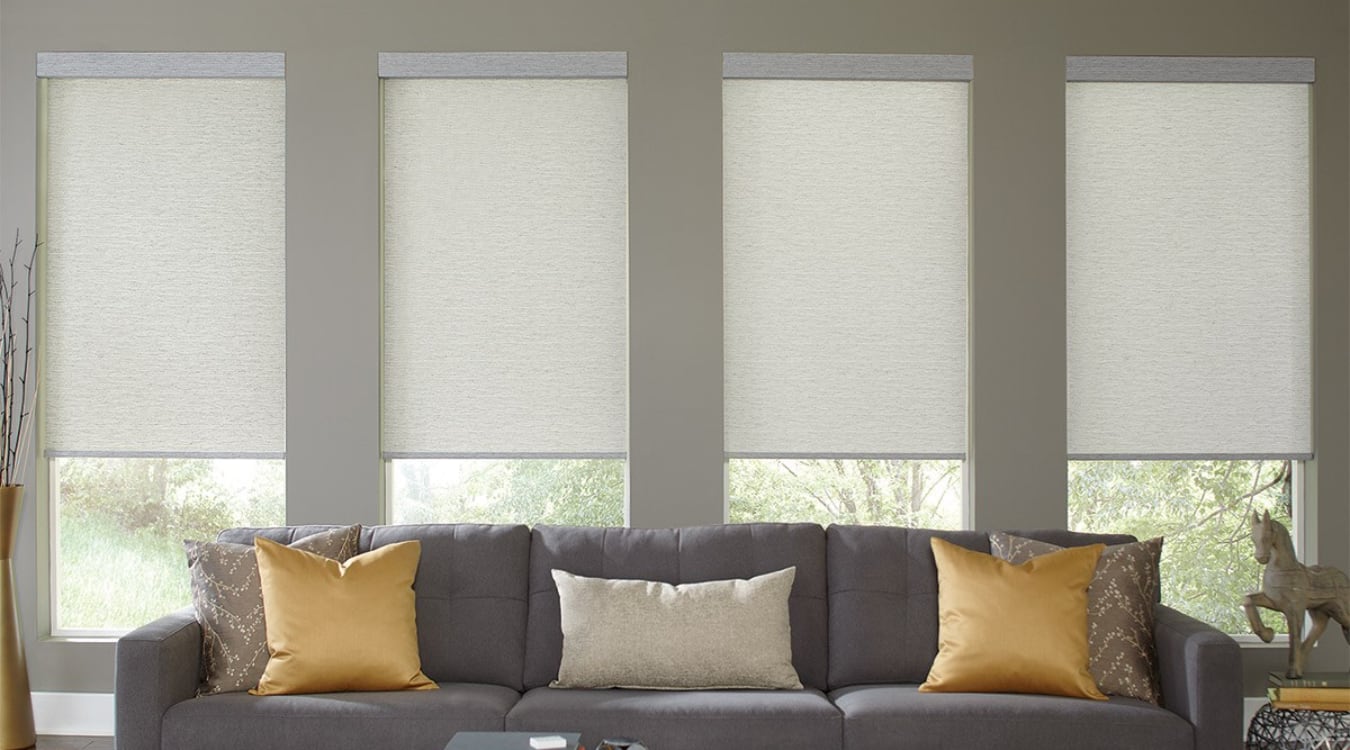 Motorized Shades Expand Your Cordless Window Treatment Options In Minneapolis
Traditional window treatments that use cords are often exasperating. You need to apply the perfect amount of pressure to adjust them to the exact spot you want. Or, you can say goodbye to the irritation with motorized window shades. They function with a motor that is run by a cell phone app or wireless remote. You are able to use your roller shades without pulling strings and without moving from your seat. You can even program smart automated window treatments to open and close according to your preferences to block the sun's rays in the afternoon or provide privacy at night.
Most window shades feature automated versions, providing you a wealth of cordless window treatment options in Minneapolis. You might install automated cellular shades in a specific spot to reduce energy consumption or elegant automated Roman shades in a formal living room. You even have the option to adjust the light level in your work space without leaving your desk with electrically operated zebra shades.
You Will Be Impressed By Your Cordless Window Treatment Options At Sunburst Shutters Minneapolis
If you've had enough of swinging blind cords, consult with Sunburst Shutters Minneapolis. We have a great selection of cordless window treatment options to fulfill your unique requirements. Find the right products for you by placing a call to 952-856-8130 or complete the form below to schedule a complimentary on-site appointment.